Jonny joined the team at the beginning of the year with a wealth of experience which has made a significant impact on the success and expansion of the engineering recruitment department. Jonny has taken the time to write an article to share his experiences prior to started a career with CastleView Group in January.
How it all started
I served a four-year apprenticeship back in the early 80s, I had just turned 16, left school and was working at Swan Hunter Shipbuilders in Wallsend as a Welder after the gaining my papers. I then spent the next 10 years travelling from various shipyards from the Tyne to the rest of the UK including a year in Ireland. After a while, I gave me head a shake & decided to complete my BOSIET offshore survival course. Luckily, I secured a Job with BP on their rigs working a few hundred miles east of Aberdeen, including the Norwegian sector; during which time I gained the experience to become a supervisor & project manager.
After 12 years, I decided it was time for a change, having decided I'd had enough of the helicopter taxi and so decided to leave the offshore industry. I travelled to Santander in Spain on a major engineering project and, on completion, I got transferred again to Barcelona working on ship repairs & new builds including yachts. I then received a recommendation from a Texas Oil & Gas company which employed me as a structural project specialist; sending me onto various projects across the globe including Canada, Dubai, Egypt, Africa and Tenerife. I can tell you, its not all glam and 5 star like you may think. Unfortunately I had to work my socks off. It was extremely hard graft with a minimum of 84hrs weekly until the project completion date was reached. In this time, I was setting up planning meetings, scopes of works, timings, durations, costings, materials, quality, risk assessments, procurements, communication & diversity including on the job training. I was also responsible for job creation, especially in none English speaking countries as well as job execution & project handover on completion – not always within budget.
After another 12 years away, this time I decided to come back to the UK to work for BAE systems on a MOD project – the QEII Carrier – based in Devon & Plymouth; again as a projects manager. After the job ended I decided to come back to Newcastle but unfortunately I was involved in a road traffic accident on a motorbike which was no fault of my own. The lady on the mobility scooter involved and Pepper the Pomeranian are both okay too! During my recovery, I was asked to join a recruitment agency looking after the Welders & Platers.
CastleView Group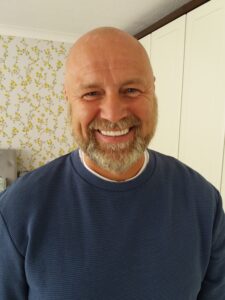 After 3 years there, I moved over to CastleView Group on the 4th January 2022 to work along side Jo and Emma in the Engineering department. The team I work with they are truly brilliant at their new roles. They've grasped the engineering welding certs, procedures, techniques, different coding's & meanings with ease. It's great that we all have the same sense of humour which helps us throughout the daily grind. They are certainly a pleasure to be around every day and we have have formed a lasting friendship – one am sure none of us will ever forget. I know this is part of the reason that will keep me in the engineering recruitment department here at CastleView and not living out of a travel bag again.
We are currently working closely with clients from the Oil & Gas sectors, ship building & ship repair divisions including renewable energy & vessel mobilizations & de- mobilizations contracts. We have won a multitude of clients & contracts including office achievements with MST / WDC / MTE / SE / PE / NVE / MF / FB / DF / VOE. We have also recently joined forces with UK DOCKS TEESIDE ( coded welders & platers ), CAMMELL LAIRD LIVERPOOL ( coded welders & platers ) and ORACLE DRIVE SOLUTIONS BILLINGHAM ( electrical commissioning technicians & engineers ). But it doesn't stop there; we are hoping to achieve more client based opportunities throughout the Oil & GAS & Turbine energy sectors in 2022/2023.
Because of my engineering experience, I also work hands on as a Vessel Mobilization nightshift supervisor and project manager, supplying clients with my own team of multi coded Welders & Platers on various projects throughout the UK. I  have recently completed a week's de-mob & mobilization barge project based Liverpool for the wind farm renewable energy sector, with a further three more large scale OIL & GAS vessel projects starting in June 2022.